RCA News

RCA News
View
RCARO-ASEANTOM Regional Training Course on Enhancing Technical Capabilities on Radioactivity Measurements for Environmental Radiation Monitoring during Radiation Emergencies is held on 21-24 August, 2023
Name

rcaro

Date

2023.08.21

Views

275
RCARO-ASEANTOM Regional Training Course on
Enhancing Technical Capabilities on Radioactivity Measurements for
Environmental Radiation Monitoring during Radiation Emergencies
Daejeon, 21-24 August, 2023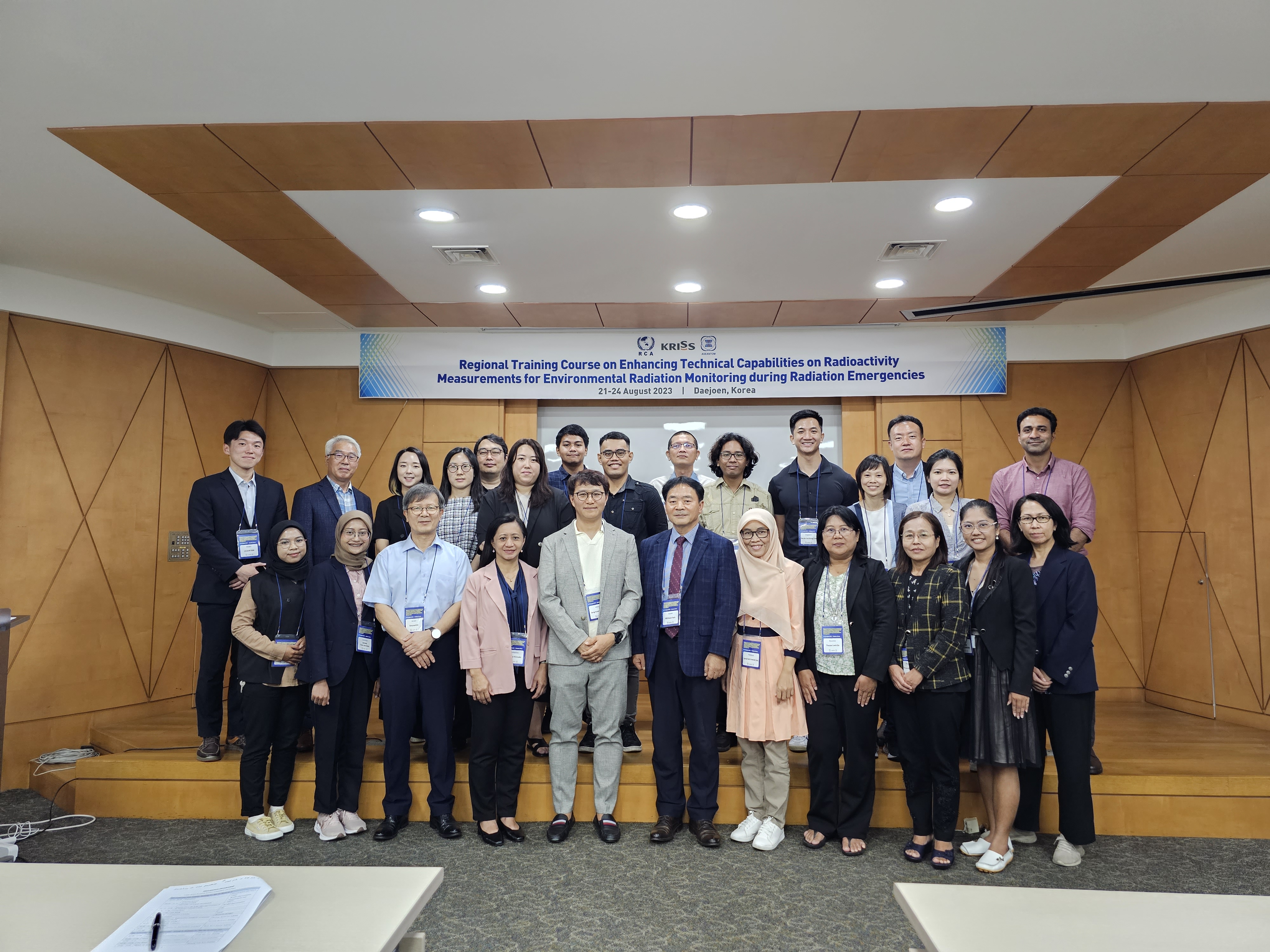 Regional Training Course on Enhancing Technical Capabilities on Radioactivity Measurements for Environmental Radiation Monitoring during Radiation Emergencies is held on 21-24 August, 2023, in Daejeon, Korea, in cooperation with Korea Research Institute of Standards and Science, KRISS, which is the leading institute in developing global-level measurement standards technologies.
Being an event under 2nd phase of the Project on Enhancing Emergency Preparedness and Response Capabilities in the ASEAN Region through Building Technical Capacity in Radiation Monitoring and Dose Assessment, the project under the partnership between the RCARO and ASEANTOM that has been continuing since 2019, this course aims to provide advanced theoretical and practical learning on rapid and accurate radioactivity measurements during a radiological emergency.
14 participants from 6 countries are participating in the event. Through hands-on trainings, on-site demonstrations and experiments, it is expected that they, as the practitioners in the field, will utilize skills and knowledge as well as know-hows earned during the course.