View
Japan Formed Advisory Committee for RCA Health Projects Advise and Review of RCA Health Future Cycle Projects Prof. T. Nakano, LCC for Health as Chairperson
Name

admin

Date

2005.03.15

Views

4429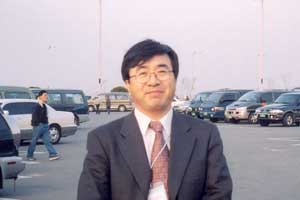 In order to give advice and to review RCA Health projects for future cycle, particularly for 2005-06 cycle, Japan, as the Lead Country for Health area recently established an internal Advisory Committee with eight local experts. Chairperson of the Advisory Committee is Professor Dr. Toshio Nakano, the Lead Country Coordinator for RCA Health area. RCA Member States together with IAEA and RCARO highly commended such endeavor by Lead Country Coordinator when explained at the 25th Meeting of National RCA Representatives in May 2003 in Colombo.

As of May 2003, more than 10 new health-related projects have been proposed from the RCA Member States for consideration to implement in the 2005-06 cycle. The Lead Country Coordinator is responsible to make priority of the proposals for final approval in compliance with the IAEA Technical Cooperation Strategy with particular emphasis on the central criterion. The Japanese Advisory Committee will assist in making this priority work and suggest future directives. It is noted that the IAEA has been suggesting the idea of 'the fewer, the better' armored by IAEA's technical cooperation strategic goal.

Members of the Advisory Committee are from National Institute of Radiological Sciences (NIRS), Kyoto University, Cancer Institute Hospital, Kansai University of International Studies, Yokohama City University, and Tokyo University.