View
Regional Training Course on Application of Nuclear and Isotopic Techniques to Identify the Source and Distribution of Contamination in Heavily Polluted Coastal Regions 20-29 Oct. 2003 Manila, Philippines
Name

admin

Date

2005.03.15

Views

4262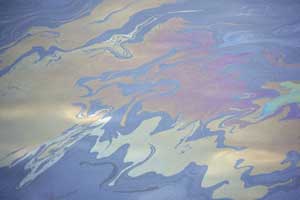 IAEA/RCA Regional Training Course on Application of Nuclear and Isotopic Techniques to Identify the Source and Distribution of Contamination in Heavily Polluted Coastal Regions will be held in Manila, Philippines in 20-29 October 2003.

The main purpose of this training course is to demonstrate the current state of selected nuclear techniques designed to identify the source and migration of contaminations and carbon flows in heavily polluted coastal zones.

The central problem to be addressed in the RCA Marine Project is the source of unwanted material and the consequences of its unplanned distribution within the coastal zone. The unwanted materials are often organic pollutants/toxins and heavy metals, which may be associated with water and sediments. They may be agricultural, industrial and domestic (including sewage) in their origin.