View
IYNC 2004 in Toronto, Canada in 9-13 May 2004 Workshop will cover Nuclear Knowledge Preservation Aspect Young Generation will also learn about Innovative Reactor Concepts
Name

admin

Date

2005.03.15

Views

3717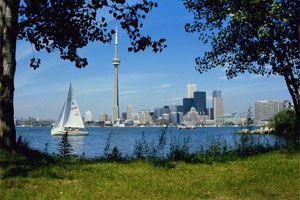 The International Young Nuclear Congress (IYNC) will have its 2004 event in 9-13 May 2004 in Toronto, Canada. In 2002, this biennial congress was held in Daejeon, Korea. IYNC 2004 will be hosted by the North American Young Generation in Nuclear (NA-YGN) and the Canadian Nuclear Society (CNS). The basic objectives of the IYNC are to encourage and stimulate young generation to have great interest in nuclear science and technology in an effort to prepare for the future need.
The Congress programme will entail technical and non-technical presentations on a wide variety of nuclear topics presented by the young professional congress attendees and distinguished invited speakers from around the world. The planned sessions will include that promises to be a heated debate on innovative reactor concepts - 'Battle of the Reactors, 2004' - that will allow the young generation to ask the experts about the many innovative reactor designs that are being considered around the world. The Congress will also have three workshops that are aimed at different aspects of professional development: 1) Learning from effective communication 2) Media training, and most importantly 3) Nuclear knowledge preservation. The Congress venue, Toronto, is the world's most multicultural city that the UN has dubbed.
For more information, please contact Lisa Shell, the IYNC 2004 Corporate Relations Chair at
Lisa_Shell@dom.com
.