View
The Annual Review Meeting/Technical Workshop for RCA/UNOSSC Project on Electron Beam Applications (Phase 2) held on 4-7 November 2019 in Jeonju, Korea
Name

rcaro

Date

2019.11.08

Views

923
The Annual Review Meeting/Technical Workshop for RCA/UNOSSC Project on Electron Beam Applications (Phase 2) held on 4-7 November 2019 in Jeonju, Korea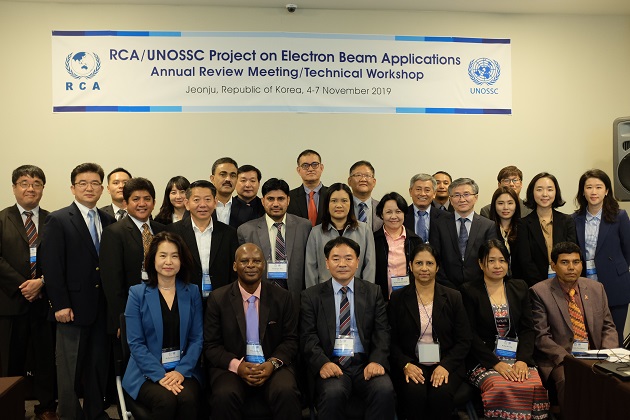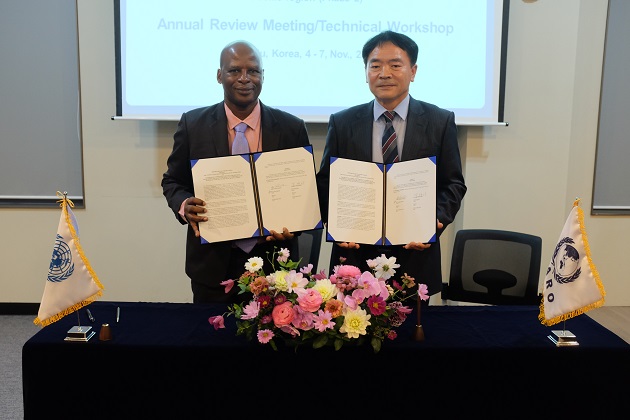 The Annual Review Meeting and Technical Workshop for RCA/UNOSSC Project on Electron Beam Applications for Value Addition to Food and Industrial Products and Degradation of Environmental Pollutants in the Asia Pacific region were held on 4-7 November 2019 in Jeonju, Korea. More than 30 National Project Coordinators (NPCs), lecturers and representatives from the United Nations Office for South-South Cooperation (UNOSSC) and RCARO participated in the event.
As the project duration has been extended for one more year until the end of 2020, the main focus of the meeting was to review the project achievements to date and discuss the work plan for the following year. The participants exchanged the outcomes of their recent national activities, and the database on the regional status in the field of electron beam applications was also updated.
During the technical workshop, the participants visited the Advanced Radiation Technology Institute of the Korea Atomic Energy Research Institute (ARTI, KAERI) in Jeongeup, Korea, where they could experience the up-to-date electron beam facilities through on-site seminars.
In addition to the event, there was a signing ceremony of a Memorandum of Understanding (MoU) between the RCARO and the UNOSSC. It is expected to further strengthen the partnership between the two bodies that has continued since 2013 and develop a cooperative framework for leveraging peaceful application of nuclear technology in the Asia Pacific region to contribute to its sustainable development.